SHIPPING AND HANDLING
We do our absolute best to create your embroidery and print work and ship it as fast as possible.
We're located in central Indiana, one of the best U.S. shipping locations there is, so your order will be there 1-5 business days once shipped (depending on where in the country you are located and the shipping method selected).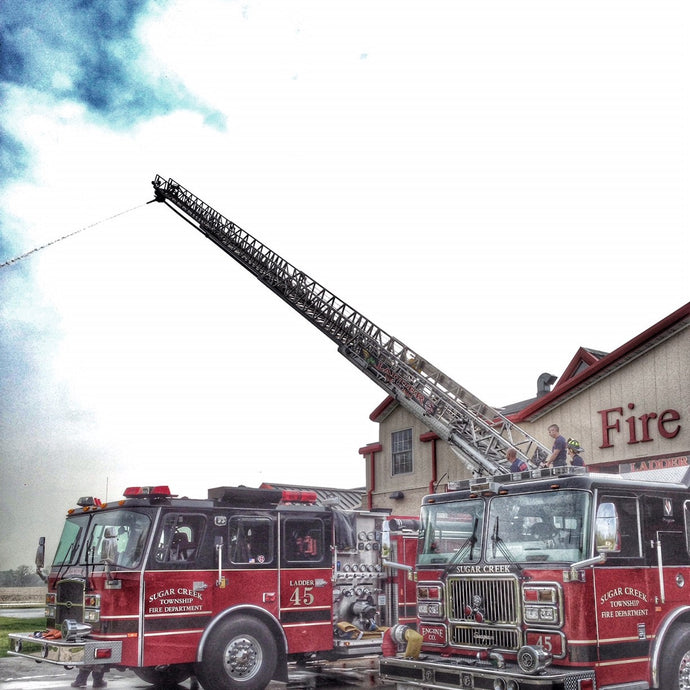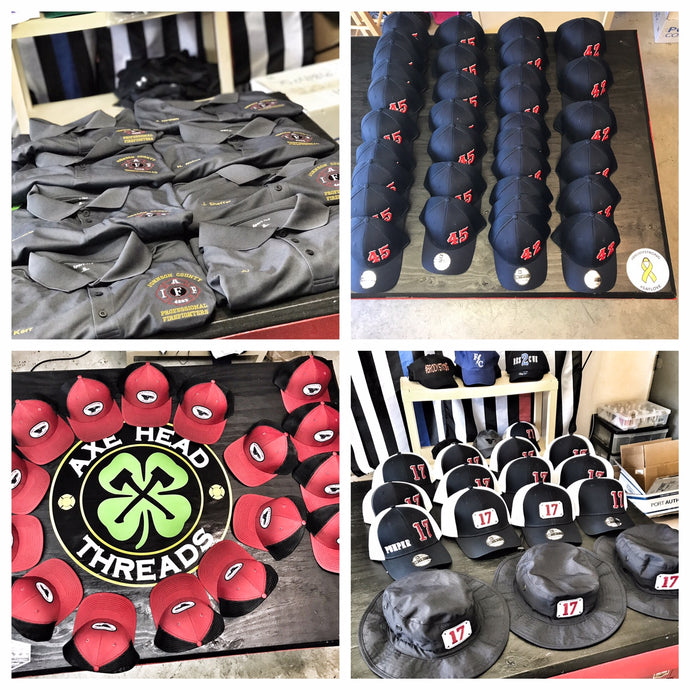 BULK ORDER DISCOUNTS
Yes, we do bulk orders!
If you are interested in placing multiple order items, or a large order for fire / police / emergency departments, company / business, team or school, please do not hesitate to shoot us an email to find out more about our quantity discounts.
Axe Head Threads will take care of you.
About us
Have you ever envisioned something in your mind but you couldn't quite bring it all together to see a finished product? Welcome to Axe Head Threads, the company designed to be that missing piece and help you create something even better than you imagined. Axe Head Threads was created by two career firefighters just outside of Indianapolis, Indiana. With a total of a combined 20 plus years in the fire service, we have been living what we call "the dream." That dream is the living and breathing of the fire service. We also shared a common passion in keeping up with the way clothing and apparel is changing in the public safety industry.
Apparel has drastically changed from the early days of fire service, military, and police service. People don't merely want to represent their title and what service, they also want to show what they hold so strong in their heart; where they came from and who they are as a person and, as an emergency responder. After recognizing this, we decided that we wanted to be the ones who helped bring customized public safety apparel to our brothers and sisters, and allow the creative and uniqueness of each individual to be on display.
Axe Head Threads is a fully customized embroidery and screen print service provider that can accommodate a variety of different needs. We want to thank you for not only giving us the opportunity to bring your vision to life, but for giving us a chance to give something back to the public safety community.